Monday:

9:00 AM - 5:30 PM

Tuesday:

10:00 AM - 7:00 PM

Wednesday:

9:00 AM - 5:30 PM

Thursday:

10:00 AM - 7:00 PM

Friday:

9:00 AM - 5:30 PM

Saturday:

9:00 AM - 1:00 PM

Sunday:

Closed
TSO Round Rock proudly serves DELL & Round Rock ISD employees. Insurance benefits are expiring, schedule today!
Vision insurance +
Made to represent Texas. Contemporary fashion frames with the spirit and passion of Texas. Order online directly.
View the collection +
GET AN EYE EXAM TODAY!
Texas State Optical provides total eye care for the whole family. We carry top of the line technology to ensure your healthy vision.
Learn more +
GET TO KNOW ROUND ROCK TEXAS STATE OPTICAL
Getting the right prescription for your eyeglasses or contact lenses is an important part of good eye care. But seeing clearly is just one part of your overall eye health. It's important to have regular eye exams with an optometrist whether or not you wear eyeglasses or contacts, and even if your vision is sharp.
The eye doctors at TSO Round Rock believe in looking at the "big picture" when it comes to your eye health, so we take the time to get to know you, your eye care history and your vision needs. Dr. Butler knows that getting the right prescription involves balancing several factors, including clear eyesight, visual efficiency and your ability to process visual information seamlessly. Whether you need a routine eye exam, contact lenses, treatment for eye disease (such as glaucoma or macular degeneration), or eye surgery (such as LASIK or cataract surgery), our optometrists will provide you with the best care, advice, options and follow up.
Schedule an appointment with an optometrist at our practice in Round Rock to see how we can help you get the best prescription for your eyes.
SEE WHAT OUR PATIENTS HAVE TO SAY.
I highly recommend this location if you are looking for an optometrist that is friendly and resourceful. I feel very comfortable with Dr. Butler. He's the type of doctor you can trust(hard to come about nowadays) and he is someone you could address your concerns to. His front office staff...
I just left my eye appointment, I must say I love Dr Butler and his team Misty and Eva. He is an amazing man so friendly and really took his time explaining the whole treatment. They were prompt and even though they are under major construction which they handled the...
Need an eye doctor in Taylor, TX?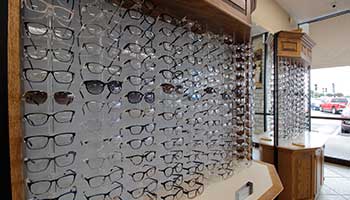 If you're from Taylor and you need an eye exam or need to see an optometrist, our office is just minutes away. Give us a call at (512) 233-6876.